Over the last 7 months, Sgt Rae has been working towards achieving the title of Qualified Aerospace Instructor at RAF Linton-on-Ouse. The course consisted of one weekend a month and allowed him to have achieve a good standard of instruction in several subjects, including: Air Traffic Control simulation, Basic Flight Training Simulation, Air Power, Aerodynamics, Radio Communication and Pilot Studies. The Qualified Aerospace Instructors Course (QAIC) comes to an end with a week at RAF Linton-on-Ouse, where the candidates sit exams in their various subjects, make several visits to RAF stations and present their 40 minute syndicate presentation to a host of VIPs which is finalised with a Graduation Dinner. This week was also the first time the Linton centre had met with the other Centre based out of MOD Boscome Down. As "Linton centre" we visited RAF Scampton on Monday to visit 1 Air Control Centre (1 ACC) to receive talks from Aerospace Battle Managers (ABMs) based at both RAF Scampton and RAF Waddington aboard the Sentry aircraft. Tuesday saw our first visit as a course to RAF Leeming to visit 90 signals unit, the unit in charge of the bulk of RAF communications. Finally, the afternoon was a visit to the Air Traffic Control tower for a talk about their role, specifically with the flight training at RAF Linton-On-Ouse. The course was concluded with certificate and badge presentations by Air Marshall (Retd) Christopher Coville. The course then retired to their rooms to begin the hardest task of the course so far: getting ready for the graduation dinner. This dinner was based in the officer's mess, and was in the style of a formal dining in night. This was an extremely enjoyable night that saw 2 from Scotland and NI Region crowned best from our course from the Linton centre and most improved respectively. Final course interviews occurred on the Thursday with the presentations of lanyards and the graduation of QAIC 8.
Sgt Rae told us "This course, despite being a lot of hard work has been the most enjoyable experience of my cadet career so far and I would recommend it to anyone who has an interest in aerospace subjects".

Powered by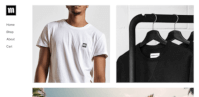 Create your own unique website with customizable templates.